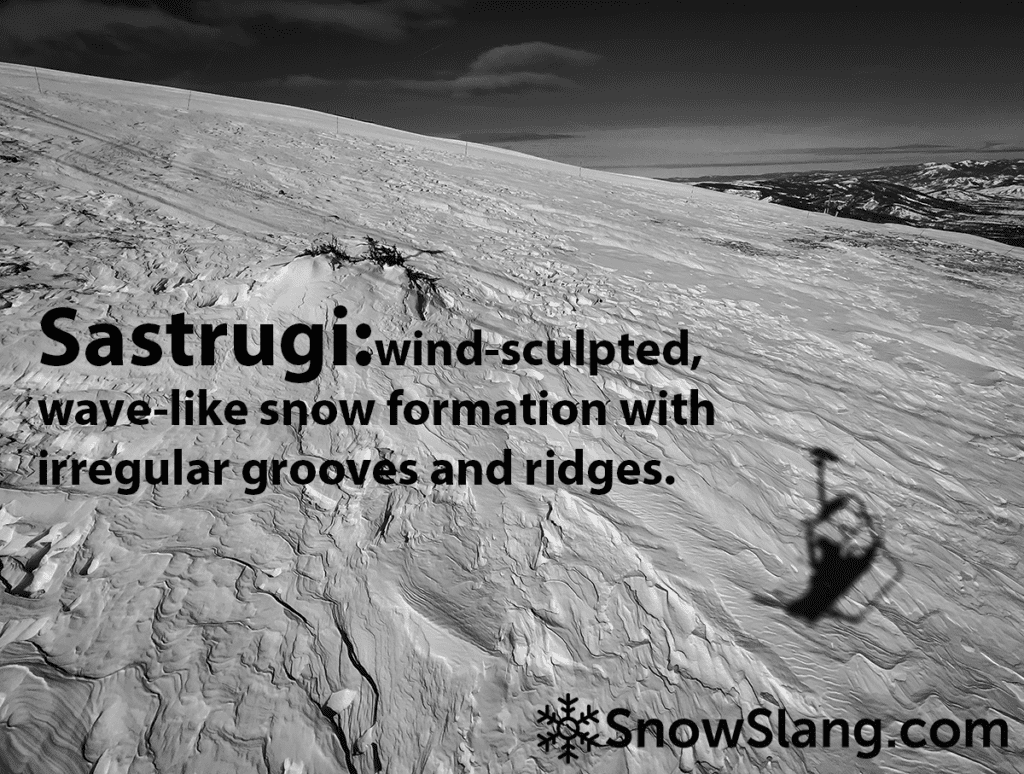 It's not easy to ski or snowboard, but sastrugi is a beautiful feature of the winter landscape. Also spelled zastrugi, this type of wind-blasted snow resembles frozen waves. It's often found on ridges and mountaintops.
As the wind erodes snow from the windward side of a ridge or other obstacle, it deposits the frozen material on the lee side, leaving behind swirling, irregular patterns that author James Rollins
likened to a lemon meringue. The origin of sastrugi is the Russian term for "small ridges."
Sastrugi is usually hard, but as the National Avalanche Center notes, looks can be deceiving: "Sastrugi is not always stable snow. Remember you only see the surface texture. Perhaps the wind only eroded an insignificant amount of snow and a buried weak layer still lingers below just waiting for a trigger. As usual, all slopes are guilty until proven innocent by the usual battery of snow stability tests."
Images of sastrugi
At Winter Park in Colorado, one of my home mountains, the top of the Panoramic Lift affords great views of these frozen dunes at the top of Parsenn Bowl, as shown in the photo above. Every winter, the ferocious winds sculpt the formations, but they're never the same pattern.
Here's another shot I took at Loveland Ski Area, which sits along the Continental Divide and is sometimes called Windland due to its gusty location.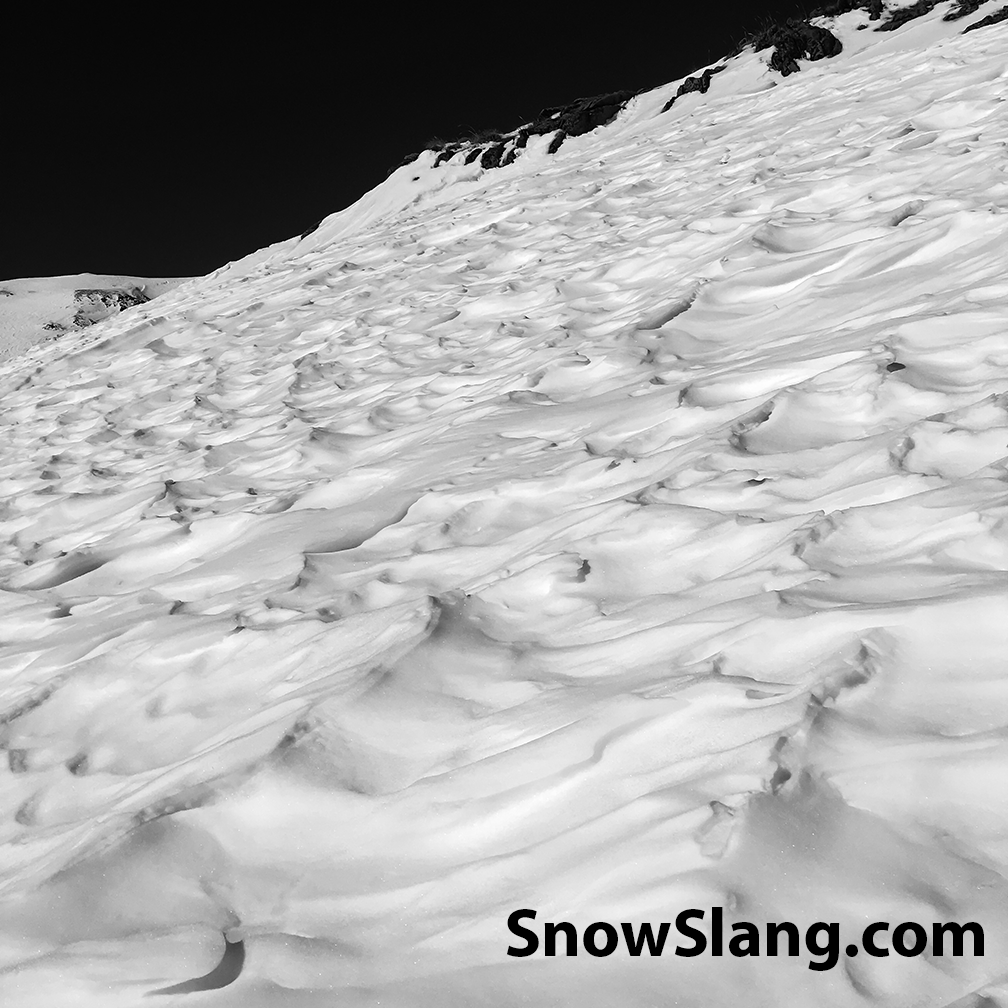 This video of sastrugi skiing on Colorado's Mount Massive is a good example of what it's like to ride on this type of snow and ice. The clip is from Michael Steinman, who has performed the rather miraculous feat of skiing all of Colorado's fourteeners
.
I'm fond of photographing sastrugi, especially when the low angle of the winter sun accentuates the shadows. But I can't say I'm a big fan or skiing or snowboarding on the stuff because it's usually a bumpy ride that is apt to rattle my bones. It's a bit like driving over rumble strips on the highway and I've even seen reports of people damaging their gear.
Sastrugi isn't limited to snowy mountaintops. It's also found on frozen lakes and sea ice, as well as polar regions, such as the formation below at the South Pole.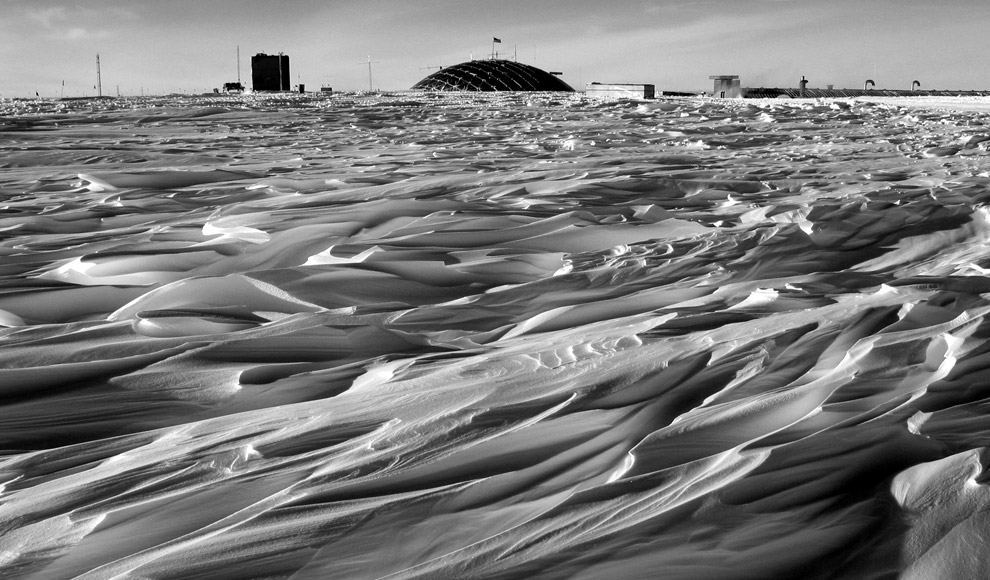 Sources