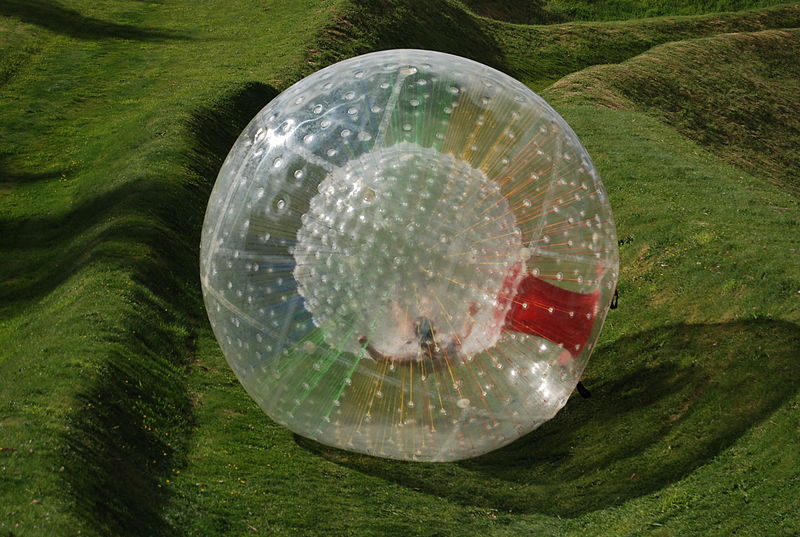 Zorb death video is tragic reminder: watch your fall line!
I'll admit it's a struggle to find skiing and snowboarding slang that begins with "z," so this entry may be a stretch. But I think zorb deserves inclusion due to the infamous zorb death video from a Russian ski resort.
First things first: A zorb is an orb, usually inflatable and made of transparent plastic, that is large enough to contain one or more people and used to roll downhill.
The extreme "sport," if you can call it that, originated in the 1990s in New Zealand.
Interestingly, the device is also sometimes called a "human hamster ball" for its semblance to the balls and running wheels for hamsters and other pet rodents.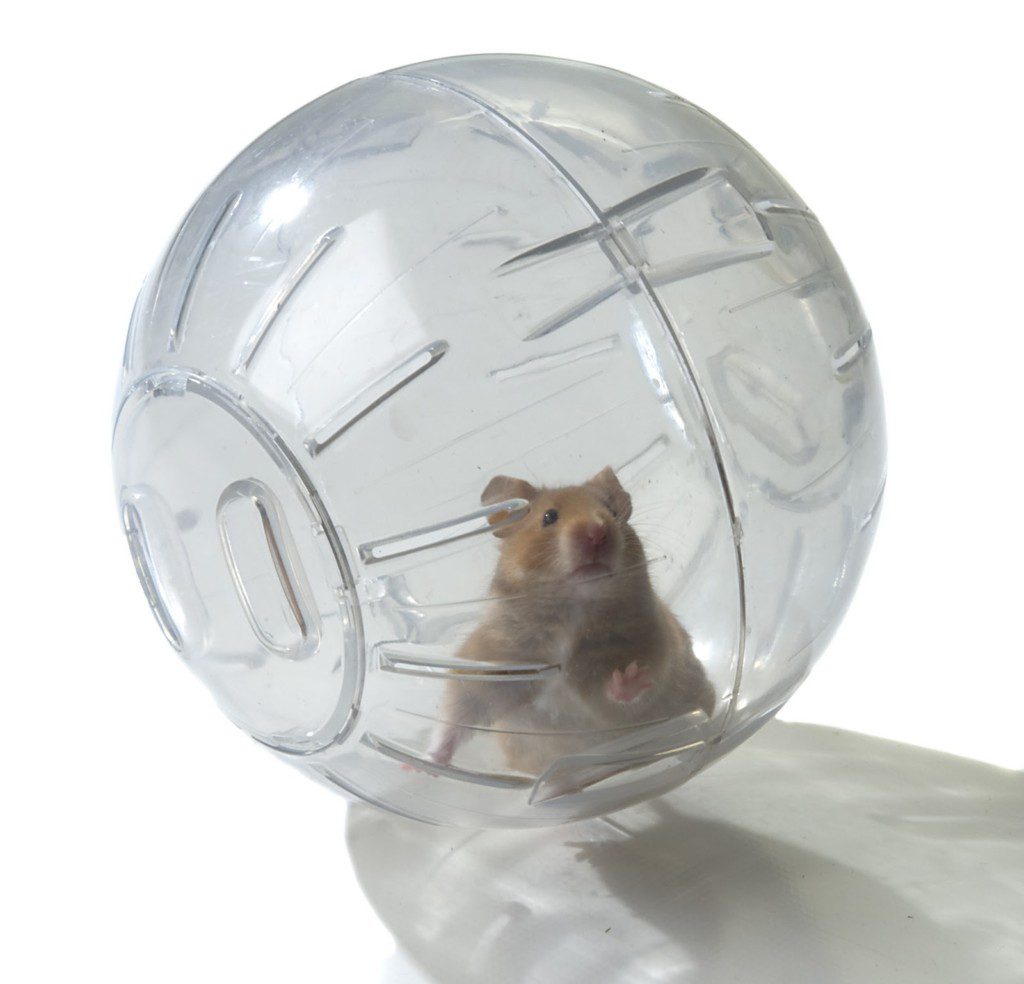 Zorb death video goes viral
Zorbing would be unknown to millions of people were it not for a terrible accident in 2013 that claimed the life of one zorber.
On January 3, 2013, two Russian men got inside an orb at the Dombai ski resort in Russia's Caucasus Mountains. Video from a cell phone shows the two men rolling down the slope and veering off the intended course. In a tragic illustration of the fall line, the orb followed gravity and rolled off a rocky cliff:
One of the zorbers, 27-year-old Denis Burakov, broke his neck and died en route to the hospital. His friend, 33-year-old Vladimir Shcherbakov, suffered a concussion and deep cuts. All told, the zorb rolled nearly a mile and came to rest on a frozen lake.
Zorbing death investigation
Citing a report in the Izvestia newspaper, The New York Times said an investigation "found 50 unlicensed attractions and guides operating on the mountain." Moreover, a Moscow businessman told the Russian newspaper that the very zorb involved in the tragedy "was stolen from him at gunpoint in 2009, when he traveled to the region intending to open a zorbing business." "They didn't cordon the track off from the gorge," businessman Montay Imanov said. "It's just a nightmare. They needed to put six rows of nets there."
The man behind the zorb death at Dombai, Ravil Chekunov, was arrested after the incident. According to the Times, Chekunov charged the two zorbers about $10 for the ride. They were his first customers. The Moscow Times reported that Chekunov was given a four-year suspended sentence, put on probation for two years, and ordered to pay 500,000 rubles ($15,500 at the time) to Burakov's mother "for inflicting moral damage."
Zorbing locations?
Can't say I'm disappointed, but it doesn't look like there are many zorbing locations in the United States that are now open. Not five minutes after finishing this post, I drove past a billboard advertising zorbing at Lawson Adventure Park, on I-70 west of Denver.
The Zorb official site lists two locations, one at Amesbury Sports Park in Massachusetts and another in the Smoky Mountains. But I'm having trouble finding websites that work so don't plan a family vacation without checking.
Looks like there's a similar type of sport known as "freeballing," which is also slang for a guy not wearing underwear. But the site for Freeballin USA says it's having trouble securing a spot in Illinois.
Perhaps liability concerns, if not a lack of demand, are why there are no place for zorbing at U.S. ski resorts, which certainly have their share of amusement park attractions. If any readers have actually zorbed and lived to tell about it, I'd love to hear about what it's like and whether it has changed your perspective.
Sources