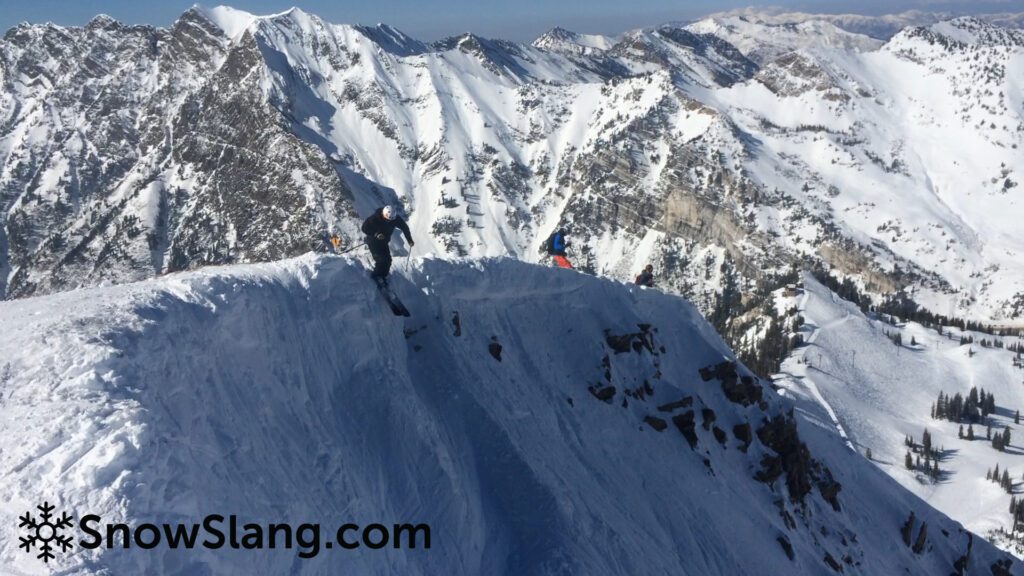 What is SnowSlang.com?
SnowSlang is your source for ski terms and snowboarding jargon. This multimedia glossary of the slang and terminology used by skiers and snowboarders includes tips, photos, videos, and useful resources on the web.
The glossary page includes the full list of terms and a short definition. If word or phrase is hyperlinked, that means there's a post with more details, multimedia, sources, and other good stuff!
Why?
I'm an avid skier/snowboarder and have been a writer most of my professional life, so the specialized language of winter sports has always fascinated me. I started this site to teach you–and myself–about the alpine argot that can make our passions unintelligible to outsiders. I hope this journey will deepen your love and understanding for snow sports!
My background is in journalism and I now work as a communications consultant with a focus on water and environmental issues. You can read more about me in my bio and feel free to connect with me on Twitter. Let's just say writing about face shots and powder day clauses is a welcome and necessary relief from my day job as a wonk chronicling the precarious future of our snowpack and other depressing trends.
How can I learn more about ski terms and snowboarding slang?
I broadcast new posts on glossary terms on SnowSlang's social media channels, including: Facebook, Twitter, and Instagram. You can also learn about new content on the site by subscribing to our free email newsletter or our RSS feed. Please follow, like, subscribe, sign up, and otherwise support the site so I don't look like a gaper!